Hello and welcome to another edition of Friday DIY! Today's edition is inspired by all the sunny and hot weather we've been having in Minnesota.
Do you like painting your nails? Well, check out this amazing
sun spots DIY manicure
over at
Stylelist
. Aren't these nails awesome?!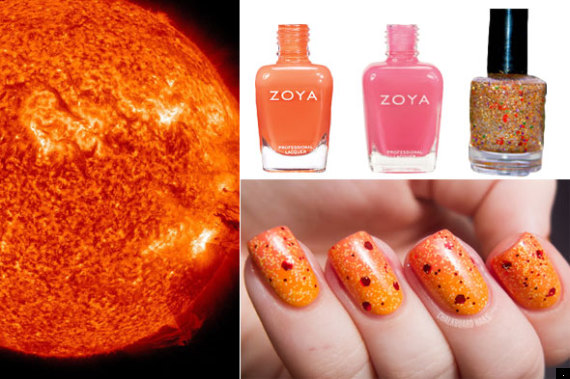 On the topic of embellishing things, grab your nearest pair of sunglasses and get ready to
customize them
! This tutorial comes from
Mod Podge Rocks
, which is an excellent source of fun DIY projects. I'm considering doing this with strips of fabric. Could be cute!
Next up are two DIYs that you can do with your kids or for your kids. These
sun jars
are so lovely and wouldn't they be pretty on the patio? I see the lamps used to make the sun jars at the dollar store sometimes. Keep your eye out for them and you could make this project quite inexpensively. The tutorial at
FreePeople
is really clear and easy to follow.
Gather your crafty kids for this next DIY! Kids will love making
these sun catchers
. (I see these supplies at the dollar store all the time. This could be an inexpensive craft, too!)
Kids Activities Blog
is a great resource if you are looking for fun and quirky ideas for spending time with kids.
And last, but certainly not least, harness the power of the sun for
designing your own fabric
! The folks over on
Garden Design
did a great job photographing all the steps. Isn't that dress amazing!?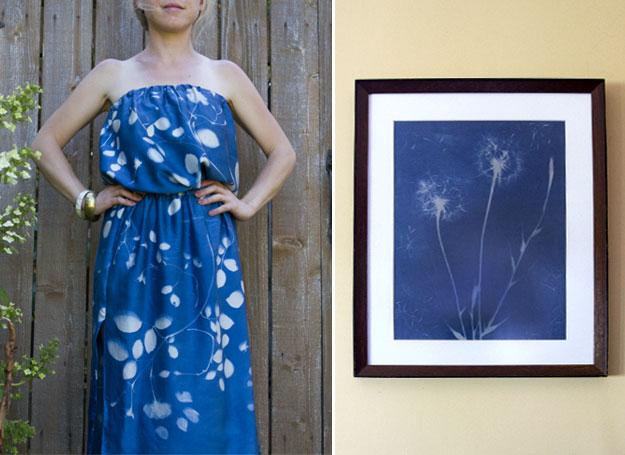 Enjoy your weekend! Get out and DIY something. As always, if you make any of these DIYs, I'd love to see them! Just post a link in the comments.
Interested in seeing more Friday DIY? Click here.
All photos are property of original owners. I did not write these DIYs or take these photos. I collect DIYs and pass them on to you!